Executive Biographies
Dr Mike Cantlay

SNH Chairman
Chair profile to follow shortly.
Sue Walker OBE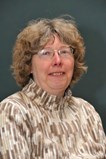 Deputy Chair
Dr Susan Walker OBE is the Deputy Chair of SNH. Sue has worked in environmental and natural resources management for over 35 years. She was awarded an OBE in 1997 for services to water management. She has had a number of non-executive roles in the environment and rural sector in Scotland, including Board level appointments in SNH, SEPA, the Deer Commission for Scotland and the Cairngorms National Park Authority. Sue lives on Deeside and is a keen skier and hill walker. Sue has skills and knowledge of governance, strategy and stakeholder engagement and also has strengths in environmental science and wildlife management. Sue holds further Ministerial appointments as a member of the Local Government Boundary Commission for Scotland and as a board member of Food Standards Scotland.
Ian Jardine

CEO
Our Chief Executive has overall responsibility for managing the organisation including oversight of delivery of our undertakings to Government and the aspirations of our Corporate Strategy, and ensuring that SNH operates efficiently and effectively.
Andrew Bachell

Director of Policy and Advice
Andrew is responsible for a team providing specialist technical and policy advice, in support of SNH's work and in advising Government.
He oversees the work of the following Units:
People and Places
Ecosystems & Biodiversity
Rural Resources
Coastal & Marine Ecosystems
Planning and Renewables
Knowledge and Information Management
Andrew's responsibilities include the strategic overview of National Performance Indicator 41 for Participation. He is a Director of the Langholm Moor Demonstration Project as well as the Reviewing Officer for Freedom of Information (FOI) requests. He is the Lead Director for the UK Joint Nature Conservation Committee and SNH's Scientific Advisory Committee.
Nick Halfhide

Director of Operations
Nick is responsible for oversight of operational activity and advice provided through local offices and for the work of the Protected Places and Wildlife Operations Unit. This work includes casework, licencing, grants, local partnerships, work through Community Planning Partnerships and with local authorities and site designation and management (terrestrial sites only).
Nick oversees operations in:
Northern Isles & North Highland
South Highland
Argyll & Outer Hebrides
Tayside & Grampian
Forth
Strathclyde & Ayrshire
Southern Scotland
Joe Moore

Director of Corporate Services
As Director of Corporate Services Joe leads the Portfolio Delivering a High Quality Public Service and is responsible for the activities contained within it - Asset Management, People Management, Finance Management and Corporate Governance.
Joe oversees the work of the following Units:
Human Resources Services (HR Support, Organisational Development and Learning and Payroll)
Finance Services (Financial Accounting, Business Decision Support and e-Business System Administration)
Business Support Services (Property, Procurement, Health & Safety, Greening, Fleet and Facilities Management)
Information Systems (IT Infrastructure, Systems Development and Geographic Information).
Joe's strategic responsibilities include: Service Delivery, Information Security (Joe is the organisation's Senior Information Risk Owner - SIRO), Business Continuity, Asset Management, Carbon Management (Assets) and Organisational Development & Learning. He is Lead Director for SNH for the Health & Safety Committee, the Health & Safety Forum, the Information Security Forum and the Business Continuity Group